What is the Blood Synergy?
The NHMRC Blood Synergy is a large program of research that includes clinical studies, trials, and patient registries concerned with blood transfusion practice and patient outcomes. We're focused on making better use of blood products and improving outcomes for patients requiring blood as a result of trauma, critical illness, or blood disease.
The Blood Synergy was recognised with the inaugural Fiona Stanley Synergy Grant Award at the NHMRC Research Excellence Awards.
Find out more: An Overview of the Blood Synergy Program
The Problem
Used wisely, blood transfusions save lives. However, there still exist limitations in ensuring their best use: 1. Blood products are not always available when and where they are needed, and 2. We don't always have evidence to guide the way we use blood in different clinical scenarios.
The unexpected nature of many bleeding events combined with the labile nature of blood products presents the first challenge. Treatment of major haemorrhage requires urgent delivery of large volumes of red blood cells, platelets and plasma. Access to these products in out-of-hospital or remote settings is limited, due to the short shelf-life of blood products, and logistics of supply, storage and delivery in rural locations. The outcome is a significant delay in the timely delivery of blood products, and an increased risk of death.
The second significant challenge is the lack of evidence to guide best practice. Patient blood management (PBM) is an approach that places patient outcomes at the core of blood transfusion. It is international best practice, supported by the World Health Organization, health policy-makers, and professional societies. However, evidence in many areas is inadequate to formulate solid PBM recommendations, including on how blood is used, clinical outcomes, patient and clinician preferences, and costs. The result is a potentially inefficient, and ineffective use of blood, with reduced patient benefit.
The Solution
The Blood Synergy program is focused on addressing these shortcomings by testing new products and closing evidence-gaps, particularly in areas of high-volume use, high risk to patients, and high product costs.
Key to this endeavour is better knowledge around how blood is currently used across Australia. To establish the current standard of care, we are using observational studies, and expanding our established massive transfusion registry into a dataset collating information on all types of transfusions. Together these data will identify areas of greatest need and improvement.
To improve blood use, we are exploring ways to increase access to blood components in prehospital and rural and remote settings by examining alternatives to conventional blood products, such as those with an extended shelf-life. We are also using interventional studies to evaluate how blood products can be most efficiently and effectively used in the treatment of critical bleeding and critically ill patients.
Similarly, we are closing evidence gaps in the prevention and management of bleeding, anaemia and infection in blood diseases through a range of clinical trials. These studies will identify any unnecessary use of blood products in treatment of blood cancers, with the aim of improving patient outcomes as well as reducing transfusion risks and cost.
Meet the Team
Our team consists of national and international leaders in blood transfusion, bleeding disorders, trauma medicine, and intensive care, as well as laboratory science, health policy and health economics.
Professor Erica Wood
Principal Investigator
Monash University
Associate Professor Zoe McQuilten
Chief Investigator
Monash University
Professor Peter Cameron
Chief Investigator
Monash University
Professor David (Jamie) Cooper AC
Chief Investigator
The Alfred Hospital
Professor Michael Reade AM
Chief Investigator
The University of Queensland
Dr Alisa Higgins
Chief Investigator
Monash University
Professor Judith Trotman
Chief Investigator
Concord Repatriation General Hospital
Professor Simon Stanworth
Chief Investigator
Oxford University Hospitals NHS Trust, UK
Linley Bielby
Chief Investigator
Department of Health and Human Services, Victoria
Dr Allison Mo
Associate Investigator
Monash University
Dr Andrew Flint
Associate Investigator
Monash University
Professor Anthony Harris
Associate Investigator
Monash University
Dr Brenton Sanderson
Associate Investigator
Macquarie University
Associate Professor Craig French
Associate Investigator
Western Health
Professor Enrico Coiera
Associate Investigator
Macquarie University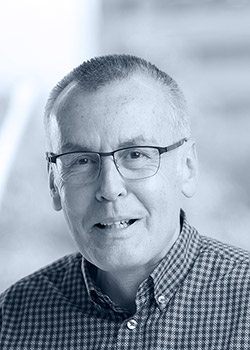 Adjunct Associate Professor John Reynolds
Associate Investigator
Monash University
Adjunct Associate Professor Rosemary Sparrow
Associate Investigator
Monash University
Dr Adam Irving
Research Fellow
Monash University
Dr Khai Li Chai
PhD Student
Monash University
Professor Biswadev Mitra
Partner Investigator
Monash University
Dr James Winearls
Partner Investigator
Gold Coast University Hospital
Associate Professor Jake Shortt
Partner Investigator
Monash University
Dr Karina Brady
Program Manager
Monash University
Neil Waters
Senior Projects Manager
Monash University
Dr Cameron Wellard
Data Manager
Monash University